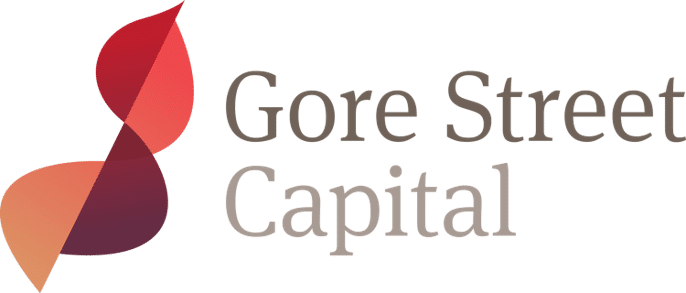 Table of Contents
---
California calling as US expansion continues
Mar 22, 2023
Gore Street was founded with the express goal of making a material impact in the deployment of renewable energy to accelerate the transition to a more sustainable world. Our investment team is constantly seeking out ever-increasing opportunities to secure projects able to deliver a sizeable benefit to the grid systems in which they operate.
To this end, Gore Street Energy Storage Fund (GSF) recently announced its largest acquisition to date, the 200 MW/400 MWh Big Rock project in Imperial County, California. This system will take the company to its fifth grid system when it is connected to CAISO, one of nine independent system operators (ISO) in North America, in the second half of 2024.
CAISO delivers power to 80% of California, which has become one of the leading markets for energy storage solutions as a result of its adoption of solar generation, which had reached over 38 GW as of Q3 2022. While this represents just 27% of California's electricity supply, another 27 GW is expected over the next five years as part of an ongoing rollout of renewables.
All this deployment is set to occur as thermal generators are retired, with three aging natural gas-fired plants with a combined capacity of 2.2 GW due to be taken offline by the end of 2023.
These market conditions have left California in demand for battery storage, particularly after heatwaves in 2020 and 2022 laid bare the vulnerabilities of a grid experiencing fluctuating output from high levels of solar penetration. As recently seen in Texas, where Gore Street Capital (GSC) has managed a portfolio since March 2022, high daytime solar output results in huge swings in supply as generation subsides in the evening while demand can remain consistently high.
California suffers from added complexity caused by smoke from forest fires, which combines with cloud cover to contribute to unpredictable variations during peak hours of solar generation. This was seen during heatwaves in August and September 2020, when CAISO had just 200 MW of battery storage to call on.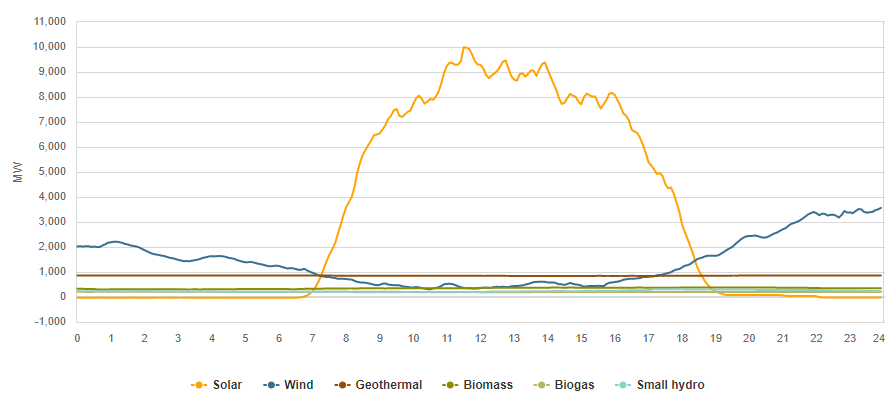 Smoke and cloud cover during a heatwave in September 2020 resulted in fluctuating solar supply during peak daylight hours, adding further complexity to managing the grid. Source: CAISO.
The grid operator took action and by September 2022, when a record-breaking heatwave fuelled wildfires and stressed the power grid, almost 4 GW of storage was in place as demand across the CAISO grid topped 52 GW and power prices hit $2,000/MWh.
With such conditions likely to becoming more prevalent, the role of battery storage in CAISO's Resource Adequacy (RA) market will become more important. This scheme ensures there is enough available capacity and reserves for CAISO to maintain supply and demand in real time.
Bilateral agreements between Load Serving Entities (LSEs) and capacity providers average between seven and 25 years, during which time fixed-price payments are made. GSC expects the RA to deliver up to 40% of the revenues for Big Rock, a much higher proportion than available from a Great Britain Capacity Market contract. This will provide a low risk, long-term contracted revenue and could allow Gore Street to introduce project-level debt financing for the first time in the US.
GSF invests in energy storage solutions that meet the needs of each of the grid systems in which its assets operate. This is true of the sub-one-hour operational portfolio delivering for the GB ancillary services market and the longer duration systems deployed in Texas' ERCOT market.
CAISO's RA scheme requires energy storage solutions to deliver four hours of discharge for given deliverability – meaning a firm connection not subject to curtailment – but allows for alternative system configurations. The Big Rock asset will be operated at 100 MW of deliverability to supply the 400 MWh required to meet the needs of an RA contract. This capacity will also allow GSC to access growing ancillary service and wholesale trading opportunities available in California.
The project will benefit from an investment tax credit for up to 30% of qualifying capital expenditure via the Inflation Reduction Act, President Joe Biden's game-changing climate legislation that is set to kick clean energy into an even higher gear across the US.
This combination of national support schemes, clear visibility over California's long-term demand for energy storage, and the opportunity to integrate even higher levels of renewable electricity makes the Big Rock asset a win-win for Gore Street and CAISO.