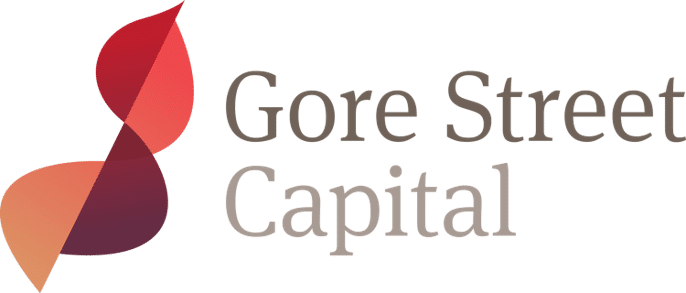 Table of Contents
---
Conversations with Alex O'Cinneide
Mar 28, 2022
To paraphrase Professor R. Edward Freeman, entrepreneurs don't just start businesses to make money, they start businesses because they are on fire about an idea. In this blog we look at what drove Alex O'Cinneide, the CEO and Founder of Gore Street Capital, to set up Gore Street and what inspires him to work in the battery storage space.
"I wanted to start a firm that was aligned with my values – I wanted a firm that was all about sustainability and was grounded in diversity and inclusion," says Alex.
Renewable energy is needed to transition away from our dependence on fossil fuels. However, unlike oil or coal, which are not only sources of energy, but are also capable of storing energy, renewable energy such as solar and wind energy needs a mechanism to store the energy generated. As the sun doesn't always shine, and the wind doesn't always blow, so battery storage is needed to store that energy produced so that it can be used later. This is where battery storage comes in. It is an enabler of renewable energy, and is part of the infrastructure that is essential if society is to move away from its dependence on fossil fuels.
"A radical departure from existing socio-technical pathways is required across the world's energy systems if we are to achieve sustainability and low-carbon goals," says Alex. "This transformation is being driven by the world's need to reduce global greenhouse gas emissions and to avoid the most profound consequences of climate change. Motivations also include national security risks associated with the dependence on hydrocarbon-based energy sources and a wish to increase the competitive position of renewable energy generation in the energy system."
When we arrive at work for the day, we don't check our values at the door and then pick them up again when we leave the office. For Alex this means that sustainability is not just a day job, it is something that permeates throughout his life. In addition to running Gore Street Capital, Alex is a UNICEF Advisor and chairs their Climate Change Committee.
He is passionate about sustainability and the transition to a net zero economy. He was recently awarded a PhD by Trinity College Dublin for research that looked at what policies have been most effective in advancing renewable energy. His thesis focused on two case study countries of contrasting contexts: the Republic of Ireland, and the United Kingdom.
Alex is also a visiting researcher to the Energy Policy Group in Cambridge University, a Fellow of the Royal Geographical Society, and the Vice Chair of the board of the Biomimicry Institute. Alex is a regular speaker on venture capital and private equity, and is recognised as a global leader in the field of renewable investing. So what next for Dr. Alex?
"Gore Street Energy Fund has recently started investing beyond the UK and Ireland, with battery storage in continental Europe and the United States," says Alex. "If we are to mitigate the most profound effects of climate change, battery storage must be deployed more widely, and Gore Street is looking at doing that. Reducing our reliance on oil and gas will not only help reduce the production of harmful pollutants such as greenhouse gasses and particulate matter, but it will reduce the security risks associated with relying on fossil fuels."