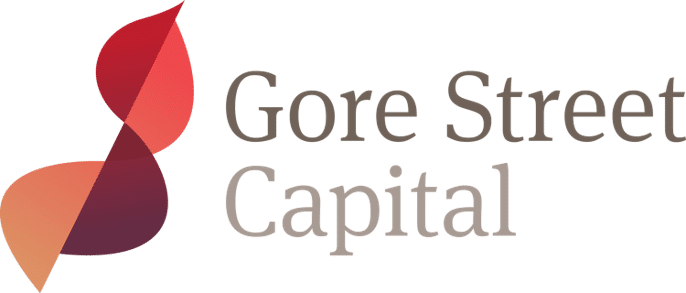 Table of Contents
---
Driving innovation through the CleanTech Challenge
May 23, 2023
Header image: Judges and GSC founders Alex O'Cinneide and Piers Lindsay-Fynn (centre and far right, respectively) award Amaury van Trappen de Buggenoms and Benjamin White (centre and far left, respectively) of A&B Materials with the £20,000 prize. Credit: London Business School.
2023 has marked the beginning of a new long-term relationship between Gore Street Capital (GSC) and the CleanTech Challenge
The student-led contest was launched in 2011 to help young innovators develop clean technology concepts into credible businesses and has grown into a global platform. This year's event attracted entries from over 100 students across 23 nationalities, with the top eight teams shortlisted for the final alongside the two winners of the Dutch and Belgium regional competitions. All were welcomed to LBS at the end of April to workshop their ideas before pitching live to a panel of investors and entrepreneurs.
GSC and the Lindsay-Fynn Trust funded the £20,000 prize money and contributed to covering the costs of the CleanTech Challenge itself costs as organising sponsors, with former LBS alumni and GSC founders Alex O'Cinneide and Piers Lindsay-Fynn sitting on the final judging panel.
"I'm extremely proud to support the CleanTech Challenge alongside our partners at UCL," said Piers. "Higher education is one of the most important means of arming future generations with the knowledge, skills and opportunities they need to tackle the climate crisis. Institutions like LBS and UCL have a huge role to play in fuelling the innovation of today's students."
GSC provided four mentors to this year's competition, who met with the entrants to provide constructive feedback on their pitches before final presentations to the judging panel.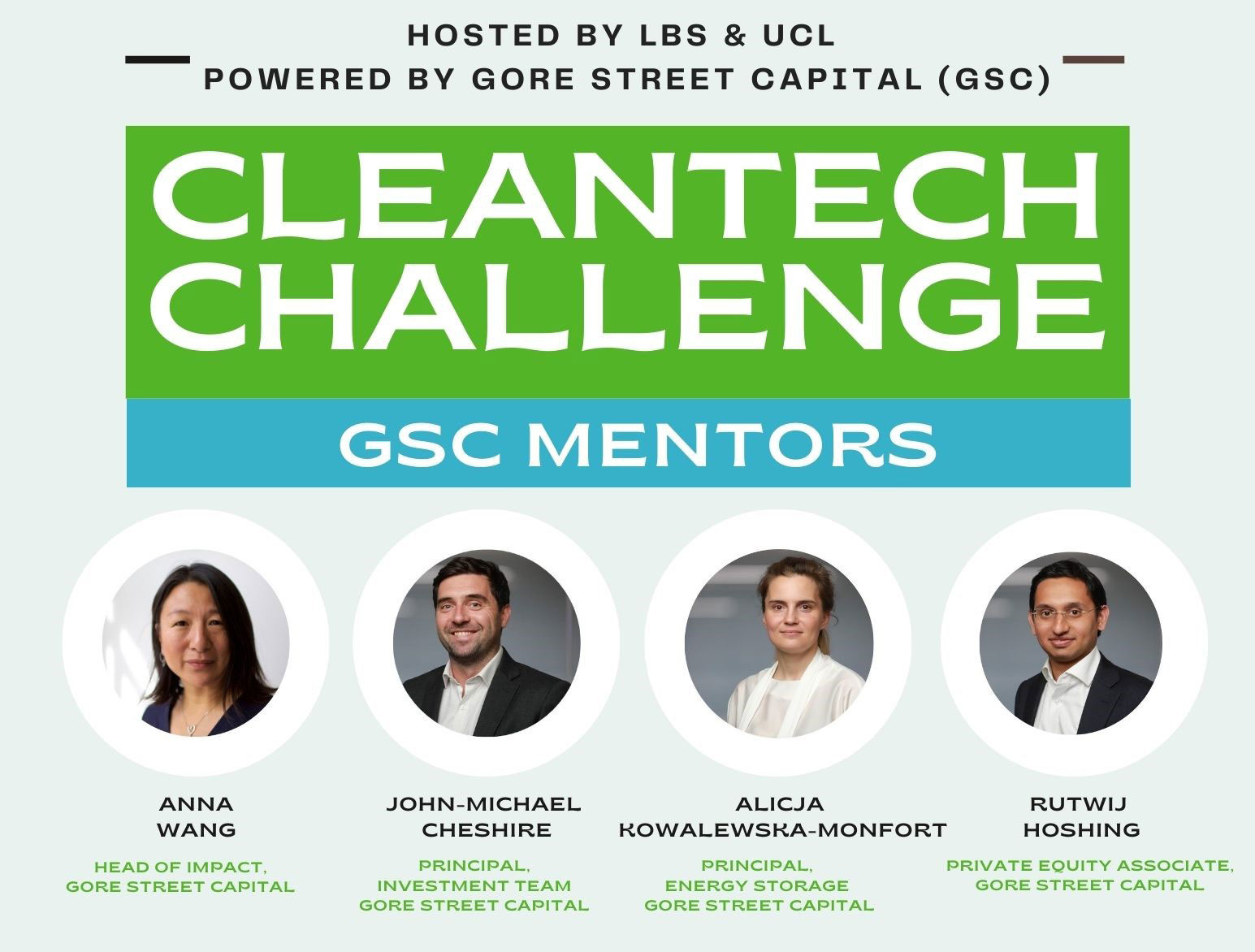 John Michael-Cheshire, principal of GSC's investment team and coach of three of the entrants including audience winner ClaraC, explained: "As mentors we offer insights into the practical realities of getting things done as a new market entrant. Sharing this real-world commercial experience with the next generation of cleantech innovators gives them a helping hand in starting their businesses."
As the investment manager of London's first listed energy storage fund, GSC has broken through into five international grid systems – Great Britain, Ireland, Germany, ERCOT and CAISO in the US – to date, building significant experience as an innovator within a new asset class.
"The most important skillset we bring is the fact that we have been able to navigate a very similar landscape to what these companies are facing," said Rutwij Hoshing, private equity associate for GSC.
"They are trying to break into a new market and do something that doesn't really have a written framework. GSC has already done that in the energy storage space by successfully navigating challenges in different markets, which didn't really have rules in place when we started, and ultimately improving them. That's an invaluable learning experience that is unique to GSC that we can pass on."
Anna Wang, GSC's head of impact, added: "The competition is not only to pick a winner but to give everyone access to different experiences and perspectives that can help them succeed. Opportunities like this also bring us closer to the future generations we're trying to make an impact for and give us a front row seat for the innovative ideas they are coming up with. We can help shape these concepts while seeding relationships with entrepreneurs and future climate change-makers."
The opportunity provided by LBS and UCL in staging the forum for these connections to be made is "worth more than the prize" according to Alicja Kowalewska-Montfort, commercial principal at GSC, who mentored the 2023 winner A&B Materials.
"It's extremely important that large institutions put the climate agenda at the core of their teaching for students and use alumni and appropriate levels of funding to provide mentorship and supportive platforms. These programmes should continue so that academia can meet business much more often," she said.
While fostering innovation to help accelerate the green transition is an important element of the Challenge, the primary goal of the competition is to help turn entrants' concepts into commercial realities in a world that is in increasing need of sustainable solutions.
Alex O'Cinneide, CEO of GSC, said: "It's important to remember that these are both technical and business solutions, with the ability to impact the wider world. Advancing these technologies beyond research by creating more opportunities to access commercial input is crucial, which is why GSC will continue to support this competition and mentor the finalists in the coming years."
With 2023's event complete, GSC and the organisers of the CleanTech Challenge will begin work on next year's competition in the autumn.